Ms. Daniela Lopez
Digital Marketing Intern
Daniela is a University graduate with a Bachelor's degree in International Relations from her home country Mexico, where she worked for international companies. She came to Australia to expand her knowledge through different courses in Business, Project Management and Digital Marketing.
At home, she was taught that helping others was the key to find inner happiness and that is why she has always had a passion for well-being. Daniela believes in people and that when working together we can create the greatest of things for society.
Mr. Mohan Thapa
IT Developer Intern
Mr Mohan is a University graduate with a bachelor's degree in information technology and currently working at Africause as an Intern Developer. He is a good listener, hardworking individual and great team player.
He has developed a good understanding of various programming technology while studying at university. Besides technical skills, he had developed good communication, interpersonal and team collaboration skills. His main responsibility as an intern is to help Africause for fixing the issues faced by the Homework club website. He loves to help individuals who are in needs and contribute to the greater good of society.
Mr. Ken Betts JP
Volunteer
Mr. Ken Betts JP, ex-Channel 9 & Media Executive for Sky Channel and worked in production/ marketing for 3DB and 3AW Radio, Has been a business man and currently a community volunteer:
Ken Betts JP. – Was a candidate for Footscray District Seat – A 3rd generation born & raised in Footscray; passionately committed to bringing back Footscray to its proud glory days. Chair of Liberal Party Footscray Branch for 2 years , Footscray Liberal Party candidate for 2010 and achieved first ever big swing of nearly 10% (after 87 years , seat held by Labor since 1927).
Ken has been working tirelessly with the African and Vietnamese community in Footscray as volunteer for over 5 years. He managed to assist the small businesses and individuals with settlement needs and technical requirement to establish business or find employment. Heavily involved in community activities as a retiree/pensioner, practising JP and Vic government registered lobbyist.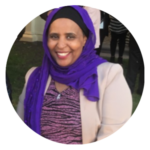 Homework Club Manager (Volunteer)
Ms. Tehiya is managing the Homework club in Flemington for over 5 years and she is an excellent communicator and her strengths include keen perception, sense of humour, warmth and non-judgemental attitude towards others. She has a deep sense of commitment in the things she values and sees as worthwhile. This includes conveying to others her love of Multiculturalism, and the need to conserve it. I might add that she has sounded tremendously excited and enthusiastic about this technical assistantship.