Victorian Government has launched the new Working for Victoria Youth Employment Program (YEP). Up to 800 young people will have the opportunity to kickstart their careers and develop their skills for the future. These 6-12 month jobs in the public service will give young Victorians a foot in the door through on-the-job experience and training.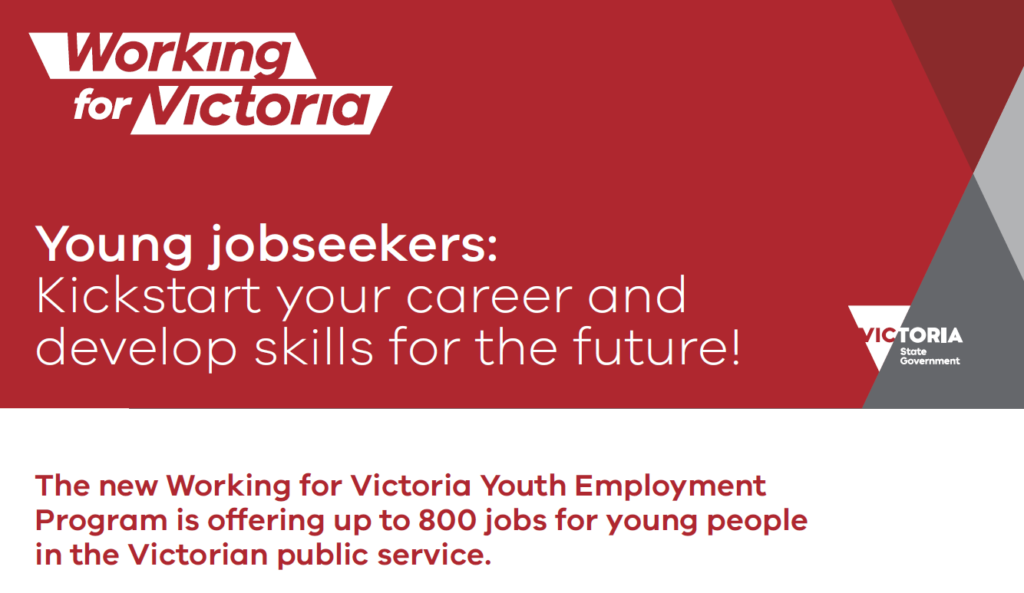 The Youth Employment Program is open to Victorians who are:
· aged between 17 and 29 years at the time of application
· unemployed
· eligible to be employed by the Victorian Government.
We have developed an information pack you can use to raise awareness of the Youth Employment Program amongst young people.
· a factsheet with more information about the program
· a flyer you can share with young people Young people can visit www.vic.gov.au/workingforvictoria to register and find out more.