East African women's Foundation
Braybrook, Victoria
Website: https://www.eastafricanwf.org/
 The East African Women's Foundation (EAWF) is a non-profit community association that has worked with the East African community in Melbourne at a grass roots level since 2007, providing casework, advocacy and settlement and referral services as well as successfully running many events and projects to address community needs.
Contact Ms. Fartun Farah,
https://www.eastafricanwf.org/contact.html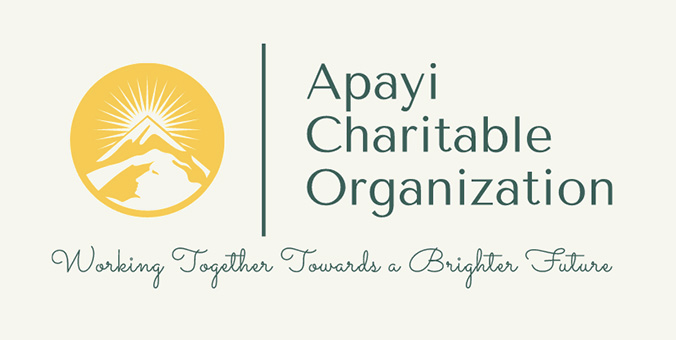 Apayi Charitable organisation
Apayi Charitable Organization Inc is a not-for-profit community organization that was established on 24 August 2021 in Melbourne, Australia, dedicated to providing benevolent support to vulnerable and disadvantaged members of the African community in Australia, by working to improve their everyday life conditions and promoting social inclusion, as well as advancing and supporting the education of refugees and disadvantaged children in Uganda. We currently run activities in Melbourne, Perth, Canberra, and Kampala – Uganda.
At Apayi Charitable Organization Inc, we strive to act as agents and driving forces for positive change in the lives of vulnerable individuals within the African community in Australia. Our primary goal is to improve their everyday living conditions and promote their integration and equal participation within the wider society. By supporting and uplifting this neglected and disadvantaged group, we believe we can contribute to building a better world for tomorrow.
Eritrean Jeberti Community in Australia
Our Australian Eritrean community organization is dedicated to celebrating Eritrean culture, empowering our members, and aiding those in need. We create a safe, welcoming space for community connections, learning, and growth. Through our programs, we assist refugees and migrants in settling by offering language classes, translation, and job training. Social events and activities unite us, showcasing our culture and fostering connections. We prioritize female empowerment, offering mentorship and leadership for Eritrean women. Our goal is to support and empower our Eritrean community, promoting diversity, inclusion, and unity in Australia.
Flemington, Victoria
Contact: Mr. Khalil Khalil
email: 1961khalil@gmail.com
Sudanese Women Empowerment Organisation (Sudan)
Flemington, Victoria
Sudanese women Empowerment Organisation Has these objectives.
1. Integrating Sudanese women in the Australian community
2. Bridging the gap in generations
3. Raising awareness against domestic violence
4. Shedding light on mental health
5. Promoting women's health
6. Helping people with special needs
7. Provide mentoring programs for youth
8. Teaching our youth to embrace Sudanese culture in the Australian
community
9. Educational advancement for Sudanese women
10. Rehabilitation services for those with needs
Contact: Ms. Shaza Ali
Email: shazaali19@gmail.com

Tigray community Association in Victoria (Ethiopian)
Footscray/Sunshine
https://tigrayvic.com.au/
The Tigrian Community Association in Victoria is an incorporated association representing Tigrian and Tigrian Australians residing in the state of Victoria. It is the peak representative body for all Tigrian in Victoria formed in 1993 and incorporated in 2002.
In the early years of Tigrian settlement, TCAV focus was to assist Tigrian Australians integrate and resettle in Australia.  The organisation also focused on running cultural events, providing programs and activities including Tigrigna language and other initiatives to help Tigrian migrants find employment, settle, and develop strong and cohesive social support networks.
Contact: TESFAHUN TSEGAY
Email: tesfahunwubneh20@gmail.com
Oromo Refugees Services Association(Oromo)
Footscray, Victoria
Contact: Mr. Yadata Saba
Email:oromoaus@gmail.com
Dinka (jieng) community council of Victoria inc.

Melton, Victoria
Contact: Awan Bangok Mashak
Sudanese Woman's Association (South Sudanese)
St Albans, Victoria
South Sudanese that supports South Sudanese events united in helping each other. 
Contact: Ms. Teresa Adhian
Australian Saay Harari Association (Ethiopian)
Hoppers Crossing VIC
Contact: Mr. Alwan Feki
Email: alwan_feki@hotmail.com