Our governance structure
At Africause we operate under an independent Board of Directors as an incorporated organisation.
Our legal status
Our legal status is defined as:
Other incorporated entity.
A Registered Charity holding an Endorsement for Charity Tax
Deductible Gift Recipient (DGR)
Concessions and Public Benevolent Institution (PBI) status, allowing tax deductions for donations
Fringe Benefits Tax (FBT) exempt
Our financial Reports are available to download.
Governance documentation
Click down the below link to view and download the following PDF file.
THE HONOURABLE TED BAILLIEU
Former Victorian Premier
I am delighted to be asked to be Patron of Africause. It is an organisation with which I have become very familiar over several years – dedicated to the well-being and advancement of African Australians and in particular young Australians of African background. The post settlement story of Victoria is the story of triumph. The triumph of young, courageous, ambitious migrants of diverse backgrounds embracing opportunities in this progressive State where anything is possible and where the interests of community, family, and excellence are paramount.
I am delighted to be asked to be Patron of Africause. It is an organization with which I have become very familiar over several years – dedicated to the well-being and advancement of African Australians and in particular young Australians of African background. The post settlement story of Victoria is the story of triumph. The triumph of young, courageous, ambitious migrants of diverse backgrounds embracing opportunities in this progressive State where anything is possible and where the interests of community, family, and excellence are paramount.
That too is the story of young Australians of all and every African background. It is why I am excited about the prospects ahead. And why I am confident the already wonderful contribution of African Australians will continue to grow across many fields. It is why the spirit and purpose of Africause is so important for our future. It is why I am proud to be Patron.
Mr. Phil Brooker
Africause Board Chairperson
Phil Brooker is the Managing Director of Bellajack Consulting, a management consulting firm based in Melbourne whose mantra is to help their clients to Be Successful, on Purpose!
Phil's professional and social backgrounds have revolved around professional services and sports and the Bellajack client base to this day, still largely reflects that. The business now specialises in connecting business with government (and vice-versa) as well as providing traditional management consulting assistance to SME's and even some business coaching for successful senior executives of companies facing the challenges that growing their businesses and staffing creates. Phil is also the author of the book, Guaranteed Success, Revealing the secrets to being successful in business, is married with 2 school-age children and a dog and is heavily involved in community sport.
Dr Irene Bouzo (PhD)
Deputy chairperson
Dr. Irene is a Senior Consultant at cultural and spiritual diversity; and Expertise in research and public policy advocacy, governance and capacity building for new and emerging, culturally diverse communities and multi-faith groups.
Dr. Irene was Executive Officer for Ethnic Communities' Council of Victoria (ECCV) for 4 years responsible for the operations management, staff supervision, Board and public relations and fundraising. Dr. Irene is well known and respected member of the Multicultural communities.
Dr. Berhan Ahmed
CEO and Board member
Dr. Berhan Ahmed, is the CEO of Africause (previously known as African Australian Multicultural Employment and Youth Services, adjunct Professor at the University of Melbourne, Victorian Australian of the year 2009 and ex-Australian Institute of Company directors member, ex-Victoria Police Human Right committee members and founder and ex-chairperson of the African Think Tank (ATT) in Australia, ex-chief editor of the ATT focus E-magazine and current editor of Fresh Voice News Bulletin; ex-Board member of Flemington and Kensington Community Legal Centre; and well-known to many Africans residing in Australia, through his commitment to numerous community issues via main stream media and community media and community activities. First African Australian Senate Candidate for federal election 2004 for Victoria. Elected as chairperson on 19 March 2006 for the African Think Tank as a pick African organisation and served as the advocate of human rights and refugee settlement in Australia for African refugees, Refugees committee (1997 – 2005), and being board member of the Australian Multicultural Education Services (AMES) 2007 – 2016.
Dr Ahmed is motivated by five core principles – social justice, sustainability development, Aboriginal reconciliation, building stronger and dynamic communities and applying democracy in action. His current leadership role will explore new ways of engaging disadvantaged youth and their families participation, decision and eliminate the culture of cover up and continued hostility and lack of co-operation among community members. The African communities will also engage with other communities to create harmony and good image of our continent in Australia.
Dr Ahmed first priority is to make Victorian diverse multicultural society a strong, dynamic and a show case "yard stake" society in Australia and around the world. A community that values its heritage while embracing multiculturalism, tolerance, respects and cares for each other. The challenges are enormous and will be faced with happiness, community member's consultation, talents and team work of the leadership.  This stems from his own life experience; memories of being a refugee as a teen age (1978), discriminated, entrenched in poverty and treated as enemy before he knew what an enemy mean; this stand in sharp contrast to the dignity and love that he received from his family and from his adopted country Australia.
Dr Ahmed, said "My job as a leader is to help others achieve their full potential, and also want to see community members engaged actively in shaping their own futures with a confidence that comes from a sense of pride of their identity and respect and trust of each other. I hope in doing so, community members to place emphasis on local and national issues and provide moral and financial support to all youth in Juvenile justice, the homeless, and refugees regardless of their religion, tribe, race, skin color, political membership, gender, age, income, education level etc. I will not be a mouthpiece of either the government or the opposition, but I will support any youth to participate and practice his/her democratic rights within any political, social, economic, cultural and sport activities.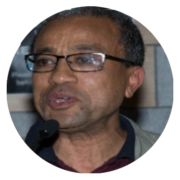 Dr. Mohammed Aba-Bulgu
Board Member (Treasurer)
Director; Prime Fortune Financial Services Pty Ltd; With more than 25 years of professional experience in the financial services industry in Australia; published various journal articles and a book in risk and financial crisis management​.
DR Mohamed is from Oromo background in Ethiopia, highly respected and regarded in the African community.
Doctor of Business Administration (Financial Crisis Management) Victoria University, Melbourne, Australia
Master of Business (Accounting) Monash University, Melbourne, Australia
Bachelor of Arts (Management and Accounting) Addis Ababa University
Certified Practicing Accountant (CPA Australia)
Certified Management Accountant (CMA Australia).
Mohammed joined the Australian Superannuation Group (TASG) in October 1995 as a Senior Manager – Accounting to lead TASG's corporate and superannuation fund accounting department. At TASG, he was responsible for leading and monitoring a team of qualified accountants involved in corporate accounting, superannuation fund accounting, compliance services, investment analysis and unit pricing. He was also responsible for improving business performance across all categories of clients and products offered.
Mohammed joined MSM Loss Management in March 1999 in Melbourne as a Senior Consultant to set up the firm's operational and financial systems. Mohammed handled losses involving major property, business interruption, product liability, fidelity guarantee and other forms of financial losses suffered by various types of companies in industries such as commercial, manufacturing, mining etc.
Mohammed is also involved in research work with the Centre for Strategic Economic Studies of Victoria University in Melbourne where he has produced various publications including a book published by Elsevier in 2007
E: ababulgu@gmail.com
Assistant Police Commissioner Luke Cornelius
Board Member
Assistant Commissioner Luke Cornelius is Victoria Police's longest serving Assistant Commissioner.
Assisstant Comissioner Luke Cornelius joined Victoria Police in 2003, following 14 years' service as a federal agent with the Australian Federal Police.
A qualified solicitor and barrister, AC Cornelius' first appointment with Victoria Police was as Commander, Legal Services Department.
He was promoted to Assistant Commissioner, in charge of the Ethical Standards Department (now called Professional Standards Command), in 2005. He went on to lead Southern Metro Region before heading up Victoria Police's response to the VEOHRC Review into sex discrimination and sexual harassment.
His distinguished service to policing, both federally and in Victoria, was officially recognised in the 2010 Australia Day Honours when he was awarded the Australian Police Medal (APM) for contribution to police reform, the promotion of ethics and integrity in policing, human rights, engagement with vulnerable communities and for capacity building in East Timor.
He has also been awarded the National Police Service Medal, National Medal, Police Overseas Service Medal, United Nations Medal for service in East Timor and a Commissioner's Commendation for outstanding service while serving with the United Nations Transitional Authority in East Timor.
The founding Chief Executive Officer of the Police Federation of Australia, he also served as the National Secretary of the Australian Federal Police Association.
A member of Victoria Police Command, AC Cornelius also sits on the Victorian Institute of Forensic Medicine Council, the Victorian Donor Tissue Bank Management Committee and is the Chief Commissioner's representative on the Blue Ribbon Foundation Board.
AC Cornelius holds a Master of Public Administration: Executive (Monash), an Honours Degree in Law: First Class (Flinders), a Graduate Diploma in Legal Practice (ANU) and is admitted to practice in the ACT Supreme Court.
Current Role – North West Metro Region
In April 2019, AC Cornelius was appointed Assistant Commissioner, North West Metro Region.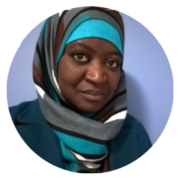 Ms. Summayyah Sadiq
Board Member
Board member, Women & Health Portfolio
A Counsellor, Psychotherapist, Life coach, writer and social entrepreneur​ Summayyah Sadiq-Ojibara is a Counsellor and Psychotherapist, Life coach, writer, motivational speaker, mentor, social entrepreneur, community development worker and creativity consultant.
She has delivered and facilitates several personal development and empowerment programmes for men, women, children and young people in Australia and overseas. She has and continues to works with a diverse range of people across cultures and ages and in a number of areas and is involved in several community buildings and strengthening initiatives.
​E: summayyahsadiq@yahoo.com
Mr. Yassin Musa
Board member (Assistant Treasurer)
Board member. Sport portfolio. Community representative; Driving Instructor​
Yasseen arrived Australia 30 years ago and since that time he worked hard to lobby the Australian government to get African refugees to Australia under humanitarian program.
He has been volunteering for community in multifaceted areas since then. Some of Yasseen recent significant work includes:
Yasseen is the current Multicultural Community Ambassador for AFL. He was recognised by AFL as Multicultural Community Ambassador of the Year 2013 for his support to AFL and African Community.
Yasseen currently leads the community safety group to evening & night foot patrolling/walk with Victoria Police & African community members in the Flemington, Kensington, North Melbourne Housing Estates, Stations, flats, main roads in the local area. This has made the local area safe and trust on police has increased from the community.
In year 2012 Yaseen established Team Africa footy team and they played at harmony cup which is a footy tournament played between 12 different ethnic backgrounds and also played at unity cup.
Yasseen has played the key role to link the African community members and Victoria Police and help maintain excellent relationship between police and African communities across Melbourne.
Yasseen has assisted as the first community group to organise the Cultural Food Project with Victoria Police and African community where cultural food is shared between police and African community members at Flemington police station.
For his behind the scene volunteer work Yasseen has been honoured with prestigious John H. Kerr (Silent Achievers) community service award from Rotary Club of Footscray
Yasseen performed as one of the actors (father) in the movie, "Falling for Saharah". This movie has rated top 10 in Melbourne Film festival 2012, (please see the You Tube below).
Aban James Fadalla
Board Member
Board member, Youth portfolio, Youth representative​
Chairman and the founder of Entrepreneurs Movement Club (EMC) 2016-18.  2017 and 2018 Youth Presentative and Advisory Board of Directors. Deakin University studying to Bachelor of Commerce.
Majoring in Commercial law/Accounting – status (resuming). Interested to become Diaspora and entrepreneurs' skills Motivational speaker. Upon my return from African and returning back to teaching 2018 at Doveton College my role at the school have change beside teacher it means report were due. I have my first term in reporting writing.
Mrs. Keletso Magano-Niebling
Med
Keletso has a wealth of knowledge and experience in Early Childhood Education Leadership. She has worked from various early childhood education services for the past twenty years.
Currently Kel is the founder of MAGANO. The Label clothing. A clothing label that was birthed with womanhood in mind. She created this label for the woman who has difficulty finding a dress which fits them well. It is designed for the woman with a unique body shape, and lovingly made with the celebration of diversity in mind. She can be contacted on