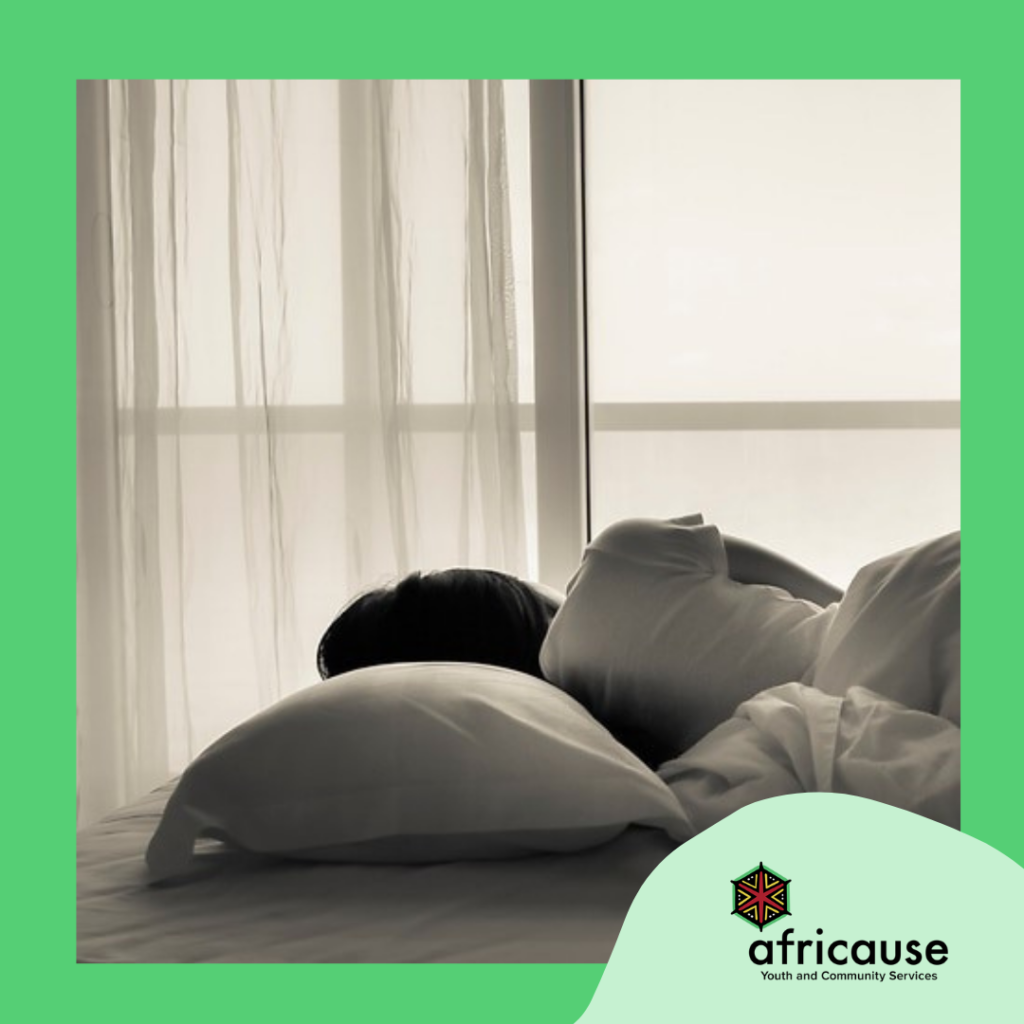 DV migrant women in Australia
One in three migrant women in Australia has experienced domestic violence. BY EMMA BRANCATISANO. The first national study into the experiences of almost 1,400 migrant and refugee women has been released, showing higher rates of domestic and family violence for those on temporary visas.
A third of refugee and migrant women living in Australia have experienced domestic and family violence, with those on temporary visas reporting much higher levels of abuse related to their migration status, a new study has found.
The report by Monash University's Migration and Inclusion Centre and migrant and refugee women's coalition Harmony Alliance is the first of its kind and will be launched by Harmony Alliance chair Nyadol Nyuon at the National Press Club on Wednesday.
Researchers heard from 1,392 migrant and refugee women across Australia on issues relating to safety. They included domestic and family violence (DFV), employment and financial security, victimisation, and trust in institutions and police. They also looked at how women's experiences have been impacted by the COVID-19 pandemic.
The survey found 33 per cent of respondents had experienced some form of DFV, with controlling behaviours (91 per cent), violence towards others and/or property (47 per cent), and physical or sexual violence (42 per cent) being the most prevalent forms.
Nyadol Nyuon is a lawyer, human rights advocate and chair of Harmony Alliance.
The majority of those women said they had experienced more than one form of harm on multiple occasions, though researchers noted the "complexity" of establishing evidence of coercive control.
Coercive control has been previously defined as a deliberate pattern of abuse that can isolate a partner from their friends and family, restrict their movement, and see them being monitored.
"We did the survey because we wanted to start creating solid data that can influence policy and practical processes for making decisions that would impact migrant and refugee women," Ms Nyuon told SBS Dinka.
"As we all know, this is a very diverse group of people."
The study comes ahead of the two-day National Women's Safety Summit next month which will see governments and stakeholders come together to shape the next national plan to reduce violence against women.
Researchers said the findings affirm the need to consider the "granular" experiences of women across this broad-ranging group, such as visa status and religious affiliation, and to expand the definition of what constitutes abuse.
"As we look towards the summit and reforms around a new national plan to end violence against women, I think what this survey tells us is that we absolutely need to listen to key populations and their experiences," lead author Associate Professor Marie Segrave told SBS News.
First-time abuse during the pandemic; The study found 17 per cent of those who had experienced DFV said it happened for the first time during the COVID-19 pandemic (measured between March and November last year), while 23 per cent reported the behaviour became more frequent. Fifteen per cent said it was more severe.
The study also found DFV was most often carried out by a current or former partner. But critically, Professor Segrave said, are the cases where the respondent reported multiple perpetrators. Thirty-five per cent said the main perpetrator was a family member, while 23 per cent said it was a member of their family-in-law.
"What is also critical … is enhancing the understanding that DFV is not just perpetrated by intimate and former intimate partners. Predominantly, it is those men, but it is also family members and in-law family members, and that was clear in our survey," she said.
The researchers said this recognition can impact help-seeking and support provisions available to migrant and refugee women.
Temporary visa holders at risk; For the first time in a national study, the researchers extended the definition of controlling behaviours to those specifically relating to migration – including visa status and the use of deception in border crossings.
Of the 1,392 respondents, 781 were Australian citizens. Of the non-citizens, 367 were permanent residents while 229 were temporary visa holders who were spread across 16 visa categories.
The most frequent visa types included women on student or training visas (primary or secondary holder), bridging visas, spouse visas, skilled working visas and humanitarian/refugee visas.
The survey found temporary visa holders reported "proportionately higher" levels of DFV, with 40 per cent of those women saying they had experienced it, compared to 32 per cent of Australian citizens and 28 per cent of permanent visa holders.
Migration-related controlling behaviours, including consistent threats of deportation, withdrawal of sponsorship or preventing other family members from accessing visas or travelling to Australia, were most often experienced by those on temporary visas.
Professor Segrave said migration status is consistently used as a control mechanism for perpetrators.
"What we mean by that is men saying things like, 'I will have you deported if you don't do this,'" she said.
"Another consistent and concerning issue is around children who may be Australian citizens, and their mother is not, and the threat there is, 'you will have to leave and the children will stay.'"
When asked whether these threats were carried out, 25 per cent of respondents said yes.
Only 22 per cent said they were confident in knowing their visa rights in Australia.
Professor Segrave said it is vital to ask questions and document how and where migration-related controlling behaviours are occurring.
"The system is very complicated, and it's not a system that says, 'if you experience domestic and family violence, we will support you,'" she said.
"It's really important to understand how complex the system is to navigate and how that creates barriers around domestic and family violence."
In a statement, a spokesperson for the Department of Home Affairs told SBS News the federal government invested $1.1 billion to prevent and respond to violence against women and their children over the next four years.
"This funding is in addition to the $340 million the Commonwealth provided to implement initiatives under the Fourth Action Plan of the National Plan to Reduce Violence against Women and their Children 2010-2022, and the $150 million the Commonwealth committed early in the pandemic for the COVID-19 Domestic Violence Response Package.
"This brings the government's investment in women's safety to over $2 billion since 2013."
The spokesperson said the government had invested $2.5 million to further support temporary visa holders experiencing DFV in the most recent budget "through the establishment within the Department of Home Affairs of new visa support and coordination functions, via a dedicated DFV support team".
"In addition to supporting temporary visa holders, the DFV Support team will gather and analyse data and feedback to inform policy initiatives aiming to further support victims of DFV in Australia."
Victimisation and trust in institutions; Fifty-two per cent of those surveyed who had experienced DFV said they had told someone – most often family and friends.
But the survey found while religion was an important part of daily life for most respondents, very few identified a religious leader as someone with who they had confided in.
Younger women, on average, reported lower levels of trust in institutions compared to older women, with almost a third of participants aged under 44 reporting no trust in religious leaders compared to 17 per cent of those aged over 65.
Women aged between 18 and 29 also reported the lowest levels of "police legitimacy", with almost half of them saying they had low levels of trust in police.
"We can't assume who the trusted voices should be, so it's absolutely important to listen to women in relation to that," Professor Segrave said.
Approximately 40 per cent of those who had experienced a non-DFV form of victimisation believed it was a bias-motivated incident, with an additional 20 per cent saying they were uncertain whether bias was a motivating factor.
That figure is higher than previously reported in other studies, such as the most recent Mapping Social Cohesion survey in Australia, which found 18 per cent had experienced discrimination.
"These findings highlight that victimisation and race-related crime continue to be experienced by migrant and refugee women," the report says.
Calls for long-term support; As Australia continues to navigate the COVID-19 pandemic, researchers are calling for the experiences of migrant and refugee communities to be recognised, particularly as they were among those impacted the most severely.
According to the report, 10 per cent of respondents who were employed in 2019 lost their job due to COVID-19, with temporary visa holders experiencing more hardship than permanent visa holders and Australian citizens.
When it comes to addressing domestic and family violence, they're encouraging leaders to think beyond short-term responses.
"We've had a number of responses, for example around temporary visa holders, that are inadequate to address the systemic issues that we see play out in research over and over again," Professor Segrave said.
Ms Nyuon also wants to see "substantive" change for migrant and refugee communities.
"One of my concerns is that response to settlement is sometimes very stuck at the beginning and trying to address issues that are temporary, instead of looking at substantive changes that need to occur so that people not only feel safe and secure in the community but feel like they can belong and have an ability to create a meaningful life – not only for themselves but for their children as well."
Additional reporting: David Chiengkou.
If you or someone you know is impacted by sexual assault, family or domestic violence, call 1800RESPECT on 1800 737 732 or visit 1800RESPECT.org.au. In an emergency, call 000.
Women from migrant and refugee backgrounds who are experiencing family or domestic violence can contact inTouch, the Multicultural Centre Against Family Violence on 1800 755 988 or visit intouch.org.au.
Source: https://www.sbs.com.au/news/one-in-three-migrant-women-in-australia-have-experienced-domestic-violence?cid=newsapp:socialshare:email