The COVID-19 Impact Forum aims to share experiences and stories of mothers and young women from African-Australian backgrounds during hard lockdowns. Africause promotes and advocates for social harmony and better understanding through conversation to provide insights and knowledge that will generate opportunities for change and support regarding these issues and will create positive impacts on organisations, government, community and the general public.
Registration: www.africause.org.au/COVID-FORUM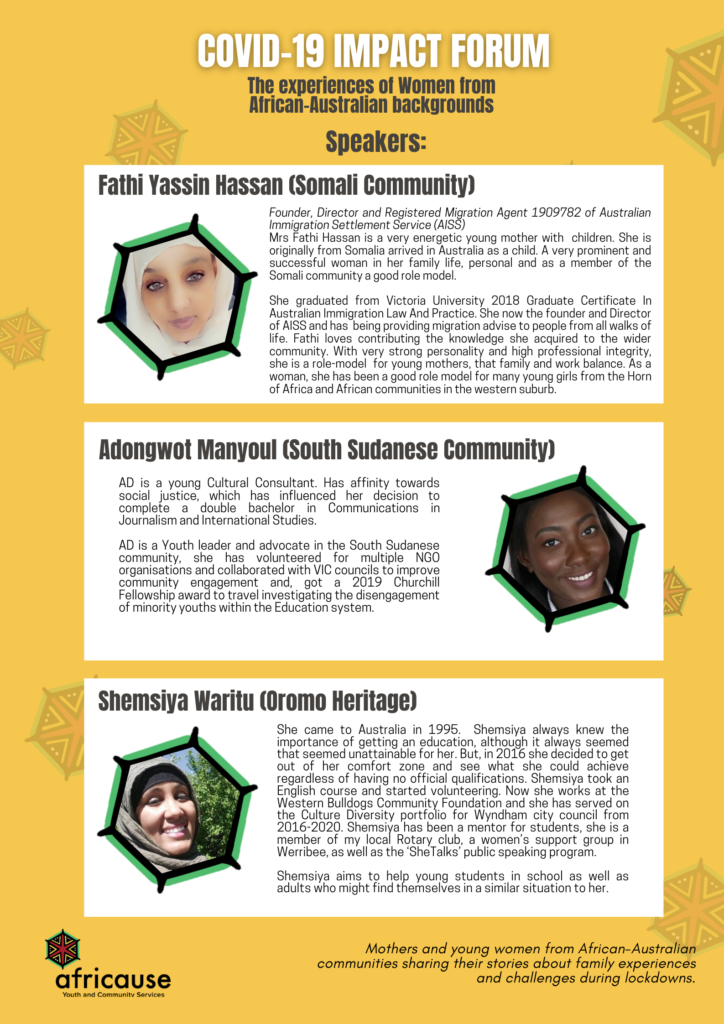 Details:
• Date: Wednesday 28/October/2020
• Time: From 6:30 pm to 8:00 pm.
• Delivery: Online-FREE
TOPICS TO DISCUSS
Impact of the pandemic on women from African-Australian backgrounds in Victoria.
Family relationships at homes during lockdowns.
Children during lockdowns and home-schooling.
Financial management challenges during COVID-19
Religious and community matters during lockdowns.
Families adjusted to the pandemic and the restrictions.
Challenges to overcome for women and families.
Practices to protect the physical and mental health.